---
Cloud Migration & Management
Apple Consulting Group have the latest technologies and experience to help your business applications runs more efficient, always available, more stable, and exceptional performance of your applications across all your enterprise. You will have access to the best technology solutions and our cloud experts are here help you get your applications move swiftly to the cloud.
Moving to the Cloud
A hosted private cloud lets you potentially avoid application rewrites as well as time-consuming infrastructure expansion. As part of a comprehensive IT transformation strategy, you can even move workloads between clouds as your needs change.
Scale your IT Infrastructure
Backed by industry-leading SLAs and a team of dedicated cloud experts, our multitenant cloud solutions are ideal for mission-critical, e-commerce and web-based apps that need predictable performance, high availability and instant scalability.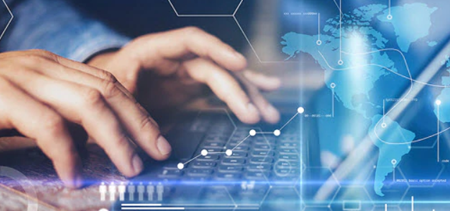 Designed for Production
Multitenant clouds offer secure, enterprise-class solutions on a robust, scalable and fully redundant architecture for your production workloads. Multitenant clouds also provide production-grade "instant capacity" for backup and disaster recovery.
We can migrate and integrate your current platforms and technologies, connecting various applications, systems, repositories, and IT environments for real-time exchange of data and processes. Once the services integration is complete, the data and integrated cloud services can then be accessed by multiple devices over a network or via the internet, with ongoing management by one of our cloud experts.
Our expert cloud solution architects have extensive experience providing Cloud services with a number of benefits including:
Our Cloud technology experts are here for you!
Apple Consulting group cloud solution architects can help design, integrate, and migrate your complex and sensitive data and applications to the cloud with ease, and minimal downtime, to ensure you have real time access to the most important systems of your organization, in a safe and secure manner. With Apple Consulting you will have access to our cloud technology partners and solutions, as well as our team of experts to guide you through the architecture and deployment process that your business requires.
Supported Technologies
    Microsoft Cloud (Azure)
    Amazon Cloud (AWS)
    Oracle EPM Cloud

Our professional engineers have many years of experience implementing cloud infrastructure.
Click here if you would like to learn about our available cloud solutions.