Cloud & Infrastructure

We deliver the best Cloud technology, and our engineers have many years of experience implementing Cloud solutions.




Business Systems Improvement
We help clients rapidly unlock profitability by driving revenue, optimizing costs and improving operational effectiveness.




Package Applications

Apple Consulting Group implement many different packages applications such as SAP, PeopleSoft, Anaplan, OneStream and many other solutions.



Making the right decisions quickly can be a challenge. Apple Consulting Group technologies, when implemented, can give you access to the latest data that will help you find a better way to accelerate business value. By joining people together with plans and data, you can harness the true power of your business and move forward with speed and agility.
Now you can, with Apple Consulting Group Technologies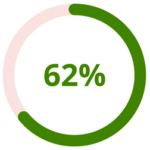 How do your technology priorities compare to your business competition?
62% of businesses rank implementing enterprise application systems as a top priority. We help organizations implement and integrate the world's leading software solutions. Let Apple Consulting Group implement yours.