---
Enterprise Performance Management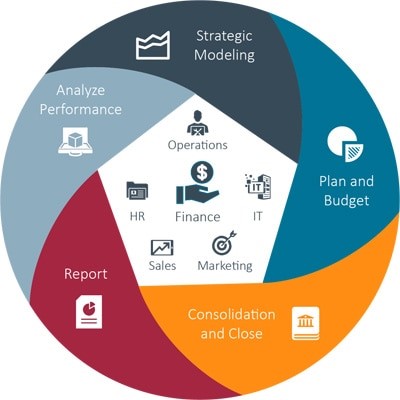 While often tied to enterprise resource planning (ERP) systems, EPM software complements ERP by providing management insights in addition to top of operational data. In other words, ERP is about operating the business, the day-to-day transactional activities, while EPM is about managing the business, analyzing, understanding, and reporting on the business.
Oracle Enterprise Performance Management (EPM) software helps you analyze, understand, and report on your business. EPM is the processes designed to help organization plan, budget, forecast, and report on business performance as well as consolidate and finalize financial results (often referred to as "closing the books"). EPM solutions are primarily used by CFOs and the office of finance, while other functional areas, such as HR, sales, marketing, and IT, use EPM for operational planning, budgeting, and reporting.
In today's business, EPM software is considered to be critical for managing all types of organizations by linking financial and operational metrics to insights and ultimately driving strategies, plans, and execution.
With Enterprise Performance Management software, managers can drive improved performance across the organization by monitoring financial and operational results against forecasts and goals and using analytics to recognize key trends and predict outcomes.
Apple Consulting Group financial architect can design, build and implement the best state of the art EPM system for your business